EDC SUMMER COURSE
FOR MANDARIN AND CANTONESE PRIVATE LESSONS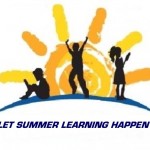 Minimum 20 hours
20 hours @HK$200 per hour = HK$4,000
40 hours @HK$170 per hour = HK$6,800
60 hours @HK$145 per hour = HK$8,700
LIMITED ENROLLMENTS ARE AVAILABLE. FIRST COME FIRST SERVED BASIS.
Rules and regulations:
Time: from 10am – 6pm, MON – FRI

Lessons time will be determined one day before as standby.

Photocopied material will be free of charge.

A team of teachers (approx. 2-3) will be assigned per program. Student cannot choose teacher.

No cancellation: once the lessons are confirmed, no change no cancellation.

Teachers are all qualified teachers and native Mandarin speakers.